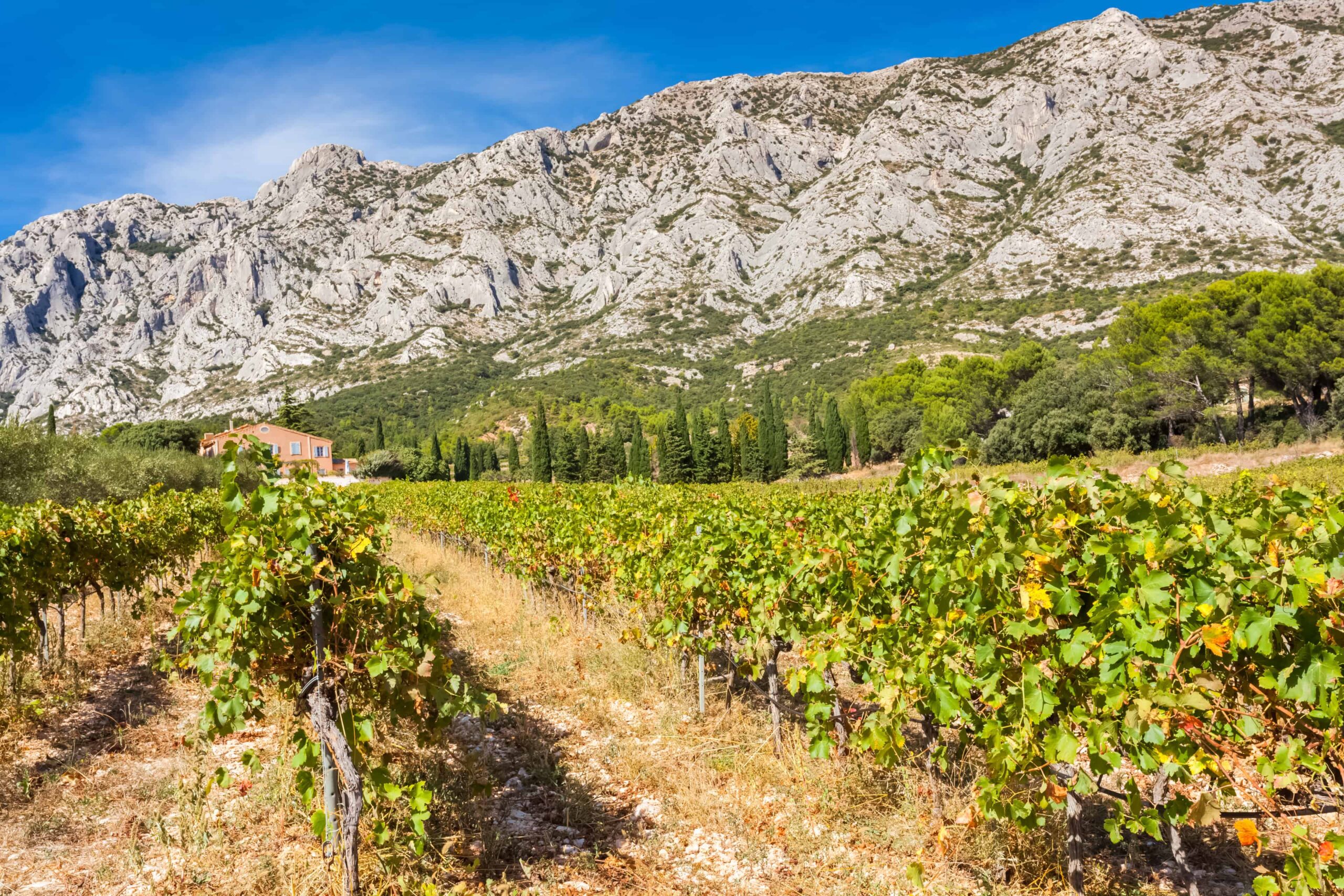 Provence in France is a dreamy southern region that many people globally love. This amazing and beautiful region offers a lot, from green hills to a shiny coastline, picturesque villages, and ancient monuments.
In addition, Provence is one of the excellent wine regions, with many vineyards awaiting you to come over and taste their irresistible and superb wines.
The best vineyards you will find here are more than eager to welcome and share with you their winemaking expertise. And undoubtedly, you will come across many spending vineyards for sale, just near the Coteaux Varois appellation or Aix-en-Provence.
Examples of Vineyards for Sale in Provence
Did you think Provence was only about lavender? Just after several slugs of the region's delicate rose, you will definitely have second thoughts.
Thanks to the region's top-notch soils and Mediterranean climate, Provence is strewn with around 420 cellars and vineyards. So if you are looking for a vineyard on sale, the following are examples to look at:
1. Vineyards of Languedoc-Roussillon
36 appellations d'origine makes up AOP wineries of Languedoc-Roussillon. But the most important ones are AOP Cotes du Roussillon, AOP Minervois, AOP Languedoc, and AOP Corbieres.
Alongside AOP wineries, noble varietals are planted to produce wines sold under the county/local Vin de Pays brand or under the Vin de Pay d'Oc brand.
2. A Vineyard of Ouest, Lorgues
This vineyard is located on the slopes of a beautiful village near the Lorgues. It offers amazing views of the landscape of Haut Var.
It also features work buildings, which include a sales cellar with several offices, wine stone, and a meeting room.
3. A Vineyard in Peyriere, Pertuis
This vineyard is located in Peyriere, Pertuis, and enjoys an amazing panoramic view. It also features a building that consists of a very comfortable living room, an equipped kitchen, a laundry room, and two bedrooms, both with their toilet and bathroom.
The vineyard also includes a south-facing terrace, and west-facing terrace, and a double cellar that allows two parking spaces and receptions.
The Cost
Buying a vineyard in Provence, France, may cost you a different amount of money. This may depend on things like the prestige of appellation, the health of vines, stocks, and branding, which go with vineyards.
But recently, experts have suggested that buying a grand cru vineyard in the region may have just moved a bit further into the distance. For instance, the region's one-hectare grand cru vineyard was valued at around €6.7 million on average. If this sounds prohibitive, then several winemakers can't agree more.
Of late, there have been some concerns about the rising land expenses as well as difficulties in navigating inheritance laws in France. As of now, one hectare of vineyard in Provence, France, costs around €140,700 or €77,000 when champagne is not included.
The Takeaway!
From the Camargue region to the gates of Nice, Provence wine routes will take you from the scenic villages and mountains to the seaside. It combines around 420 wine cellars and vineyards, all committed to quality. With this, you will be guaranteed a more personalized wine-tasting experience.